Bow & Box is a folk duo from the South Coast providing unique ceilidh experiences, rousing concerts and a sensitive background accompaniment.
Chris (fiddle/viola) and Matt (diatonic accordions) first met when they were booked – separately – to busk on Eastleigh high street. After instantly finding each other's groove, the spark was ignited on the journey to create Bow & Box.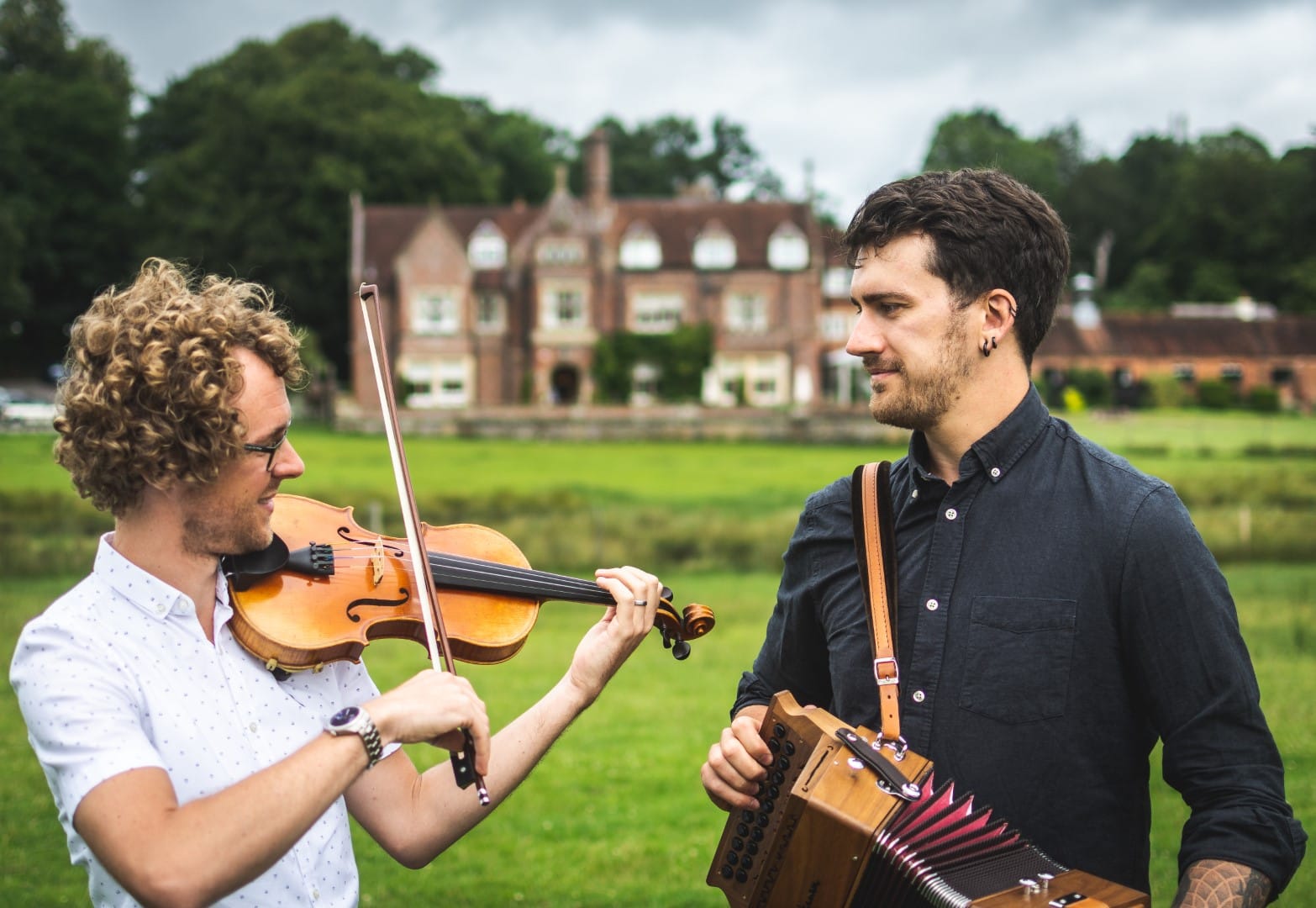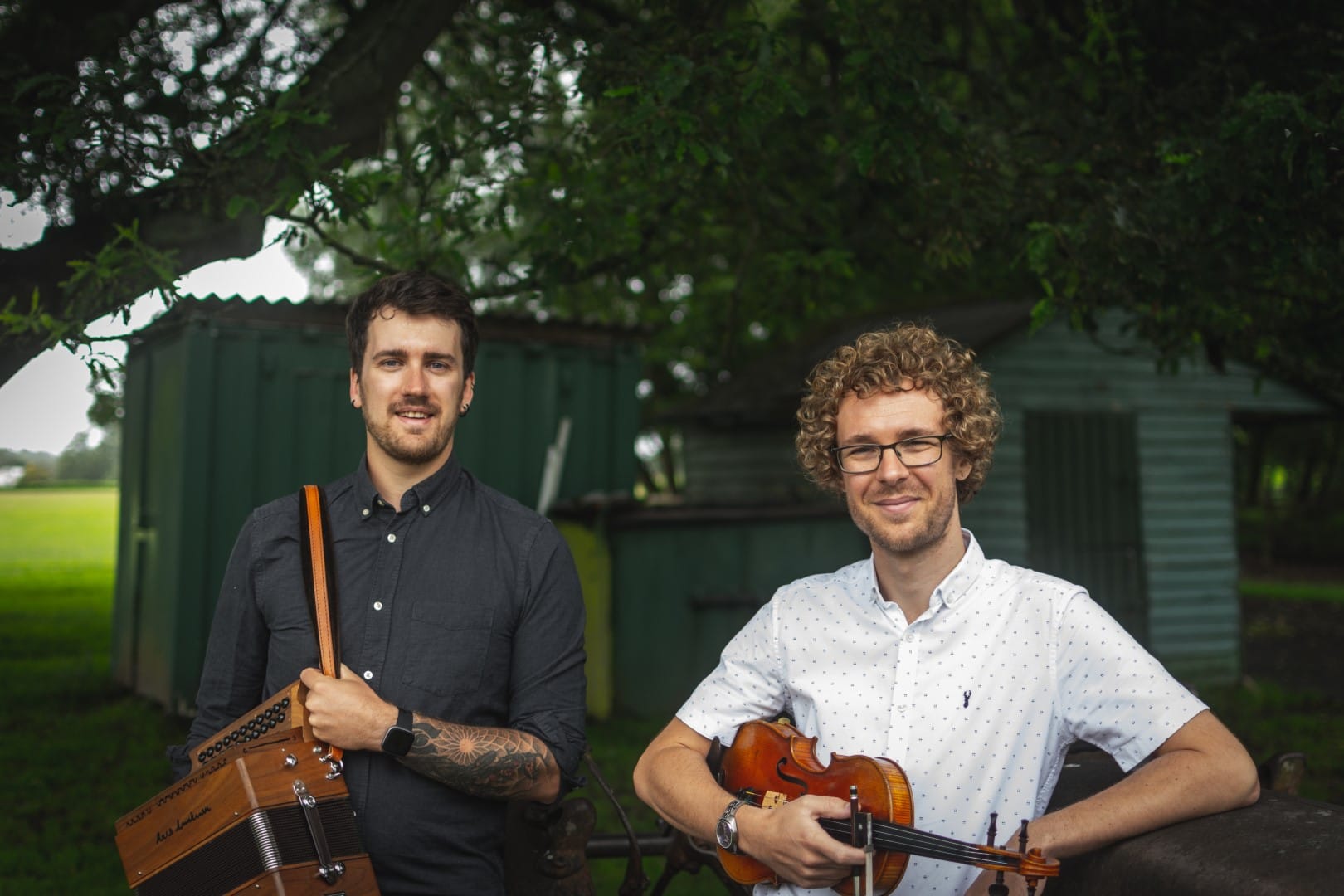 Taking inspiration from great folk bands such as Leveret, Bow & Box focus on their unspoken connection and musicianship to craft sensational music together. Their intoxicating melodies and powerful rhythms make your foot tap uncontrollably. Even as a duo they create a sound as complex and intricate with a presence that you'd expect from a larger band.
Public Gigs
2022
2nd-4th September – BunkFest
25th May – Folk on the Quay
with caller Andy Helson.
28th April – Ceilidh for Pavilion Dance South West, with caller Erin Mansfield.
2021
19th November – Concert at Bursledon Windmill
Bookings and Enquiries
For ceilidh, concert or festival bookings, please the use contact form below or email info@bowandbox.co.uk with the information required for us to give you a quick, no obligation quote and confirm availability.
Press Pack
For high resolution photos, blank posters
and logos, click here.
For all enquiries please contact us using the form below, or emailing us at info@bowandbox.co.uk
Where possible, please include the location and date of your event along with any other information you think we may need to help provide you with an accurate, no obligation quote.